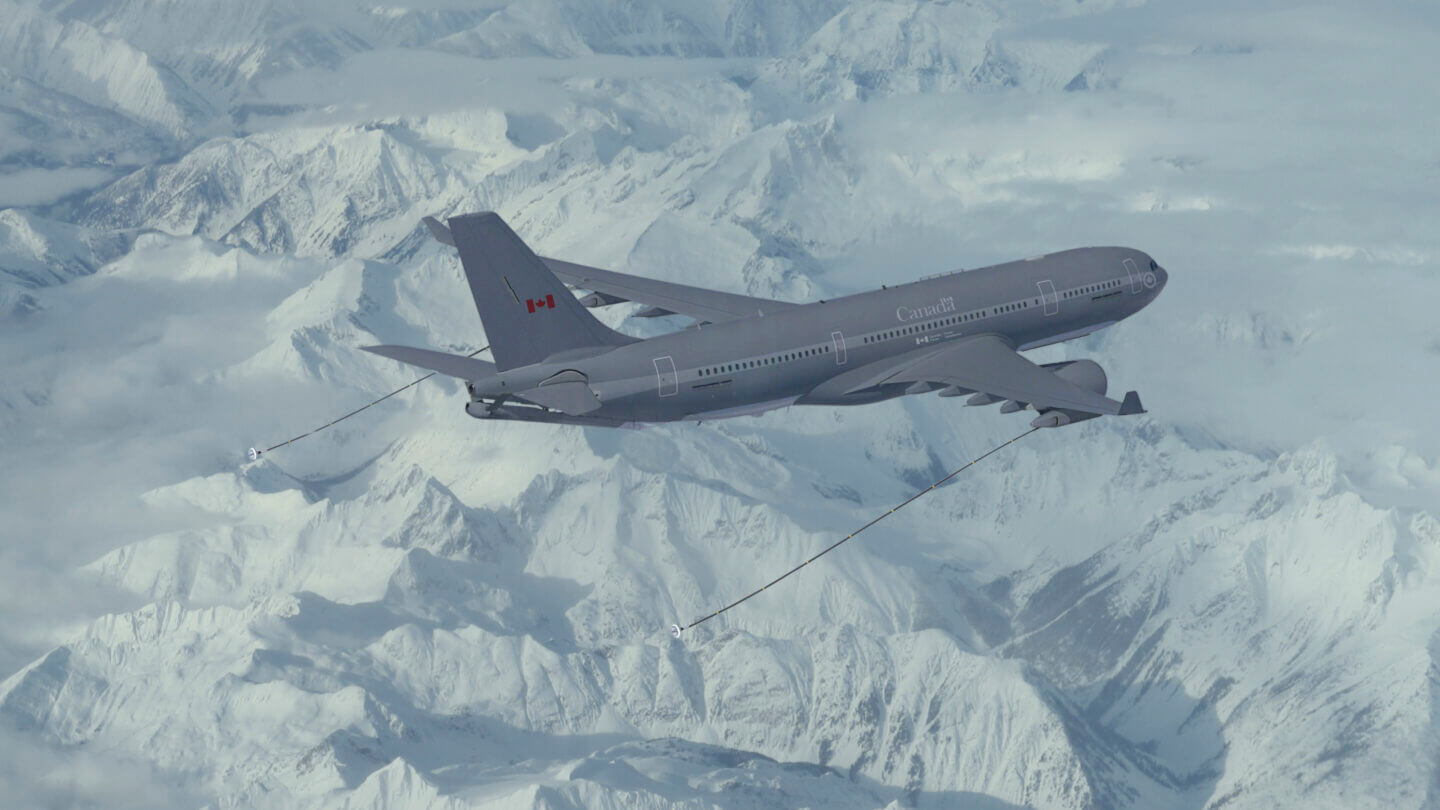 After flying five Airbus 310s in military configuration for over 40 years, the federal government will replace the RCAF's fleet of five CC-150 Polarises with nine military versions of the Airbus 330, five of them converted from former Airbus 330 airliners previously in service with Kuwait Airways. The remaining four will be new, built by Airbus at their Getafe, Spain facility as Multi Role Tanker Transports (MRTTs) which are based on the Airbus 330 airframe. The conversion of the used A330s to MRTTs will also be performed at the Getafe facility on the outskirts of Madrid.
Once delivered to the RCAF, the aircraft will be known as the CC-330 Husky. Some will be based in Eastern Canada and some in Western Canada, but their final assignments have yet to be announced.
The announcement on July 25 represents a four-aircraft increase in fleet size over that which was announced last year. The Huskies will be capable of serving as air tankers and troop transport, with one of the fleet dedicated to VIP transport (for top-level federal government officials) as well as being convertible to an air tanker when required. It is expected to be painted with a livery similar to the current Polaris VIP transport aircraft.
As an aerial refueler, the Huskies will be able to refuel any aircraft flown in NORAD and NATO fleets now and in the mid-term future by using either of two aerial refueling methods: probe-and-drogue or the flying boom. This will be especially useful in Canada's North, where the Polaris is incapable of refueling many of the USAF aircraft assigned to NORAD northern flanks.
This announcement comes on the heels of the announcement of a contract for the replacement of the CF-18s by CF-35s and the short-listing of Boeing P-8 Poseidon maritime patrol aircraft to replace the RCAF's aging fleet of Lockheed Martin CP-140s.
"As autocratic regimes threaten the rules-based international order, there is a pressing need to modernize the capabilities of the Royal Canadian Air Force in support of North Atlantic Treaty Organization and North American Aerospace Defense Command operations," said former Defence minister Anita Anand.