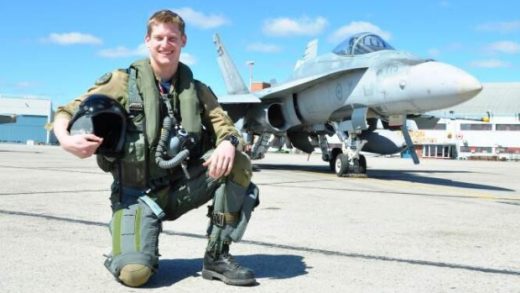 The pilot who died in the crash of his CF-18 Hornet near Cold Lake, is being described as an excellent pilot and officer.
Capt. Thomas McQueen was killed when his fighter went down during a low-level training flight. He was 29.
"He joined the RCAF as a pilot candidate 10 years ago, then became a pilot student. He completed flight training and all the requisite training to be a pilot on the CF-18 Hornet," said RCAF spokesman Capt. Matthew Strong.
"The process to become a CF-18 pilot is quite stringent. I know exceptional pilots personally who have gone through the program and were unsuccessful. The ones who are successful are extremely talented and extremely intelligent people and it takes a lot of hard work and dedication."
His hometown of Fisherville, Ontario, near Hamilton, mourned his death and both Prime Minister Justin Trudeau and Gov. Gen. David Johnston both sent their condolences to his family.
McQueen was married but had no children.