Incident Date: 2017-10-12
A Beechcraft King Air A100 (registration C‑GJBV, serial number B 100) , operated by Sky Jet M.G. Inc. as Flight SJ512, was on an instrument flight rules flight from Rouyn‑Noranda Airport (CYUY) (Quebec) to Québec/Jean‑Lesage International Airport (CYQB) (Quebec) with 2 pilots and 6 passengers on board.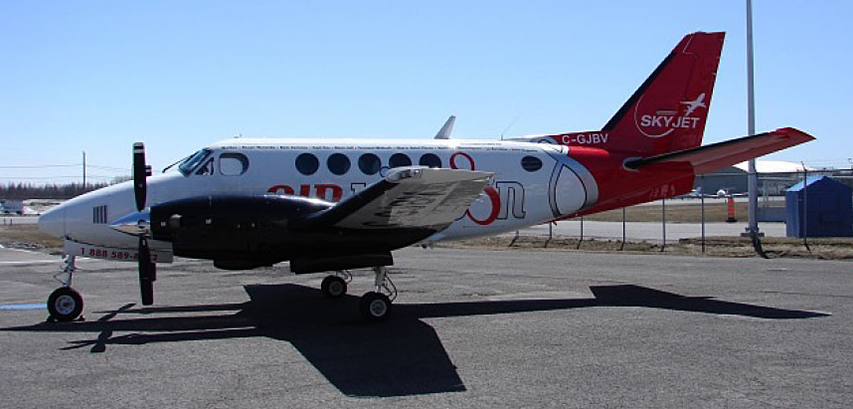 As the aircraft approached CYQB, the aircraft was cleared for a visual approach to Runway 24. On final approach, the flight crew observed a drone, about the size of a dinner plate, in front of the left wing. The pilot had no time to take evasive action. The impact was unavoidable, and the drone disintegrated.
The collision took place at 1802 Eastern Daylight Time, at an altitude of 2500 feet above sea level (ASL),  and approximately 7 nautical miles from the midpoint of Runway 24.
At 1804, the crew declared an emergency, then completed the landing without further incident. There were no injuries.
Click Here for Full Report