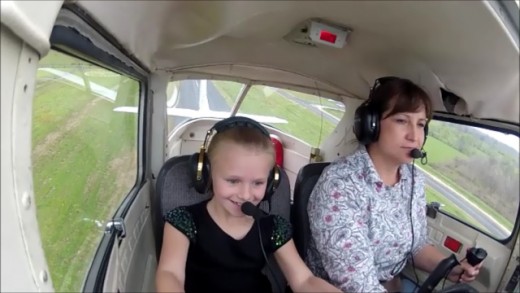 Women and girls taking part in Women of Aviation Week events in early March can win a range of prizes, including cash prizes toward flight training.
The week runs from March 7-13 this year and there are events planned on three continents.
Those who go for a flight (most will be free and offered by volunteers) can register with WOAW afterward for the chance to win Apple watches, iPad Minis, custom jackets and custom silk scarves.
Tens of thousands of women and girls have gone for flights since Goyer introduced the concept in 2010.
"All aviation vocations begin with a passion for flight," said Goyer, iWOAW's Founder and President. "That passion is what motivates people to choose a career in aerospace. That's why iWOAW focuses on addressing the significant and ongoing flight introduction gender gap."
A special part of the project is the scholarships for those who are inspired by the introductory flights and begin flying lessons shortly after. The first three participants who fly solo after their WOAW flights will win a share of $4500 in flight training scholarships.
"Women who had never considered learning to fly before The Week fly solo within six weeks of their first flight on average to win the scholarship," Goyer said.
Flights must be registered on WomenOfAviationWeek.org by March 15 to qualify for the prizes.