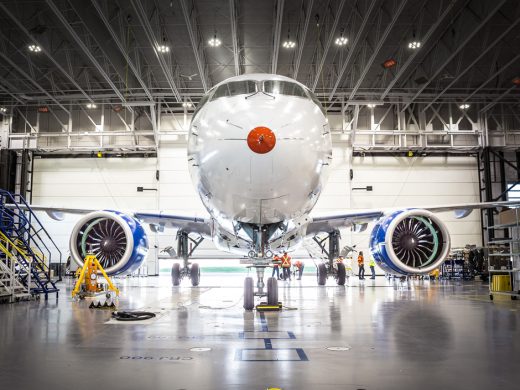 Bloomberg is reporting that JetBlue is reconsidering the purchase of CSeries airliners after it abandoned talks with Bombardier last year.
The New York-based airline operates a lot of short-hop routes in the Northeast and already has Embraer E190 aircraft. It was going to buy another 22 Embraers but deferred that order for five years.
If something comes of the JetBlue talks, a reasonable order would cement the future of the aircraft as a viable contender in the single-aisle jetliner market.
The resumption of talks comes a week after Bombardier inked a deal for up to 125 CSeries with Delta Airlines. That order pushed the design over the 300 launch orders that Bombardier targeted, which generally denotes the break-even point.
As more airlines get on board with CSeries, it will be easier to sell, especially if it lives up to its promises of efficiency and passenger comfort.
Bombardier claims the plane will be 15 percent less expensive to operate and it's also billed as one of the quietest airliners ever developed.