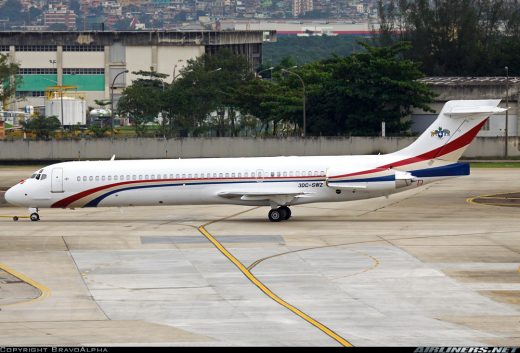 What may be the world's most expensive DC-9-87 is not allowed to leave Ontario thanks to a legal squabble between the King of Swaziland and a former business partner who says the king owes him money.
The old airliner was extensively redone and is said to be worth more than $22 million. Singapore businessman Shanmuga Rethenam says King Mswati III owes him about $8 million, most of it for the aircraft refit according to a Reuters report.
The two have been battling over the aircraft for a couple of years and it's the second time the aircraft has been detained in Canada. A court in Toronto ordered the plane not be taken out of Ontario while the legal feud plays out.
Meanwhile, Rethenam says charges of fraud and misappropriating funds in Swaziland are retaliation for him clipping the king's wings.