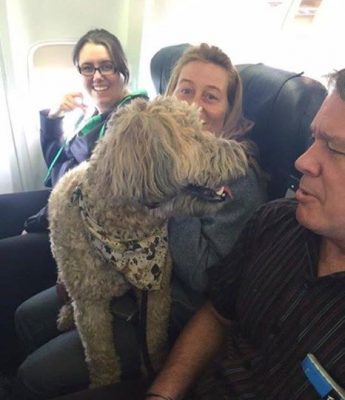 A massive airlift, likely the largest in Canadian history, evacuated more than 10,000 people from fire-ravaged Fort McMurray last week.
Airlines, charters, private aircraft and oil company planes were all pressed into service to get refugees out of immediate danger and out to Edmonton and other locations where they could report to shelters or stay with friends and relatives.
But while the human exodus was impressive, it was the effort to evacuate their pets that touched the hearts of millions around the world.
The various carriers essentially scrapped their normally-strict rules for carrying critters and allowed passengers to just bring their dogs, cats, guinea pigs, hedgehogs, chincillas and fish on board.
"I can tell you where I work, we're all animal lovers," Suncor Energy Chief Pilot Keith Mann told The Daily Beast. "We all love dogs. I could totally understand why you can't separate with your pet. I would have a hard time myself."
Mann said Suncor crews were told to accept as many animals as they could in comfort and safety and Canadian North and WestJet reacted similarly.