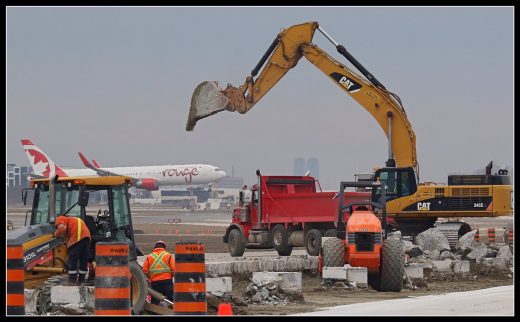 Reconstruction of a main runway at Canada's busiest airport has caused rippling cancellations, particularly among regional airlines.
Runway 05/23 will be out of service until the end of May and that has caused some slot problems.
Most cancellations have affected regional airlines and London International Airport has had 10 Toronto flights cancelled in the last couple of weeks.
"There have been cancellations and we are concerned," said Mike Seabrook, the airport's chief executive told the London Free Press.
"They (Air Canada) are between a rock and a hard place. Pearson has to do airport maintenance. They are not going to cancel flights from Heathrow or Beijing."
The closure also affects business and general aviation traffic. Slots are required for all such traffic and no arrival slots will be issued from 3 p.m. to 7:59 p.m.