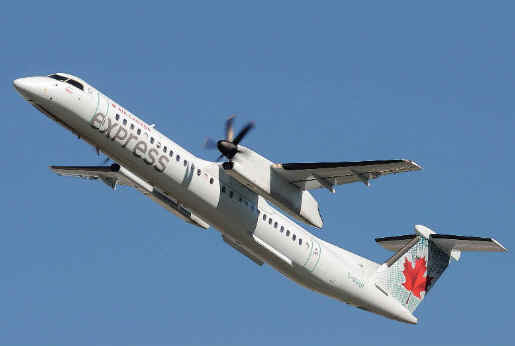 An Air Canada Express pilot used his personal credit card to order pizza for famished passengers stuck on the ramp of a Wyoming airport.
High winds forced the aircraft, operated by Sky Regional, to divert from the destination of Denver to Cheyenne, Wyoming. Then the winds in Cheyenne prevented a takeoff.
While they waited out the weather, the supply of pretzels and cookies ran low and stomachs grumbled for something more substantial.
When the airline refused to order in food, the captain stepped up and put a planeload of pizza on his credit card.
The passengers never got to enjoy it, however. The winds abated and the crew elected to make an immediate takeoff.
Passengers got meal vouchers when they got to Denver and were offered a 20 percent discount on future flights.