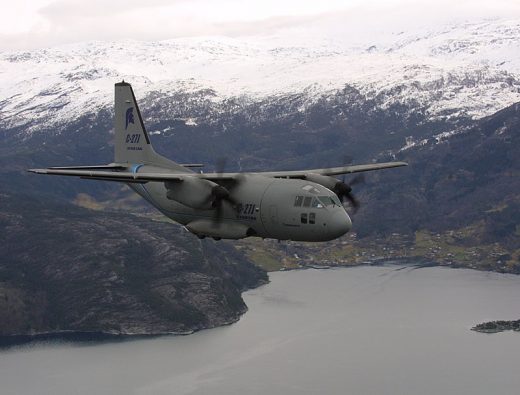 The consortium of companies promoting the C-27 Spartan as Canada's next search and rescue aircraft have upped the ante.
The company has pledged to build a 72,000 square foot training centre in Comox if its selected to supply the new aircraft.
"We chose Comox as the training centre because of its unique position in the country," said Team Spartan spokesman Steve Lucas, at a press conference in nearby Courtenay last week. "It's an ideal location, not only because of its proximity to other SAR facilities, but most importantly for its proximity to nearby mountain ranges and year-round open water, all of which is required for proper fixed-engine search and rescue training.
"The training centre to be built will be a three-storey facility, with around 72,000 square feet of space and will house training classrooms, flight simulators, mission simulators, maintenance simulators and a training hangar to house a full-scale C-27J maintenance training aircraft platform."
The C-27 is competing against the C-130J and Airbus C295 for the fixed wing search and rescue aircraft replacement project. The new platform will replace the ancient Buffalo.