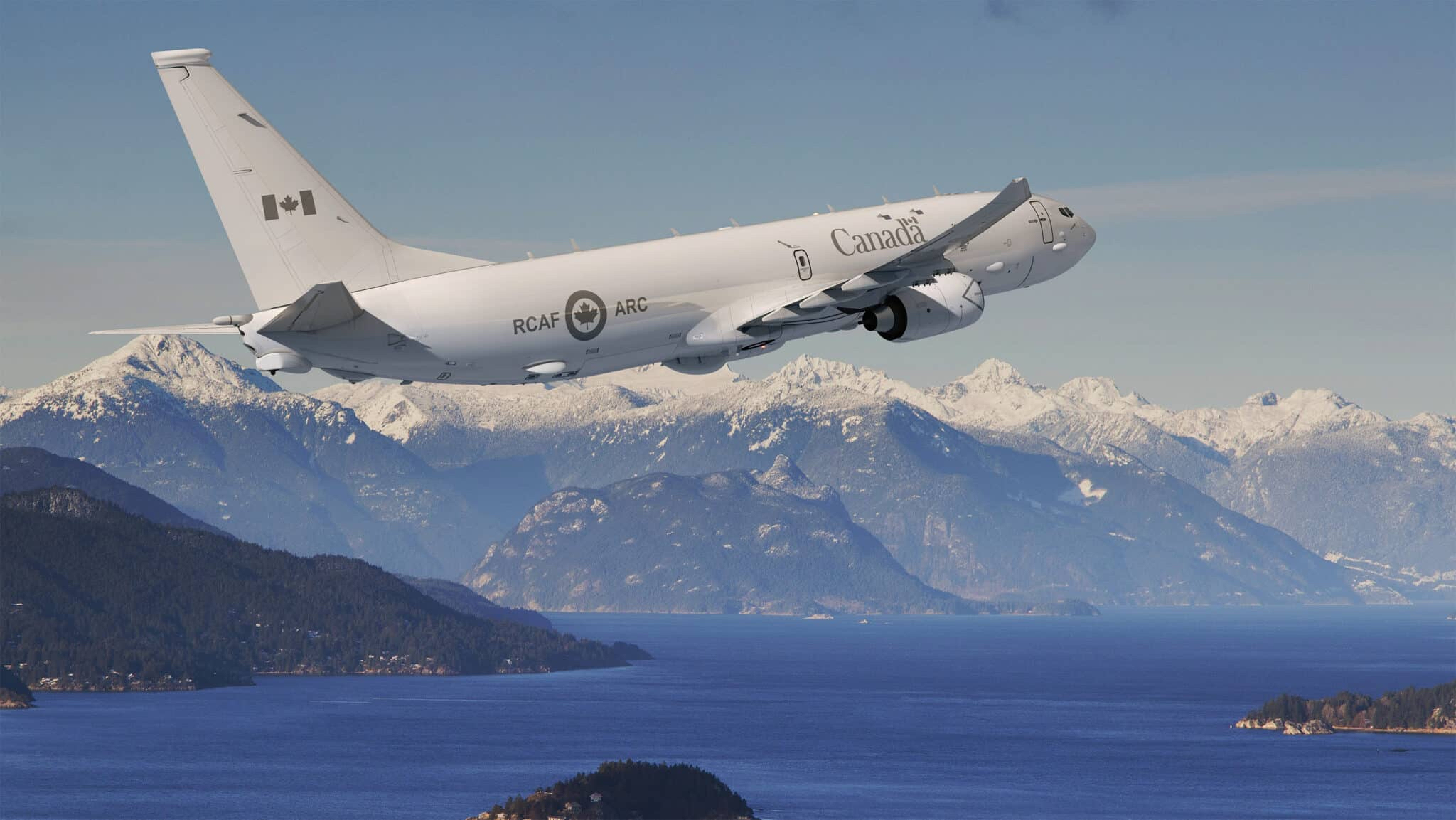 Earlier this week the Government of Canada announced that it has issued a Letter of Request (LoR) to the U.S. government requesting an offer for the procurement of up to 16 Boeing P-8A Poseidon to fulfil the RCAF's requirement for a 'Canadian Multi-Mission Aircraft' (CMMA) to replace its aging fleet of Lockheed CP-140 Aurora patrol aircraft, in service since 1980. This follows on the government's 'Request For Information' issued last February to various potential suppliers, and the high-level meeting between Canadian federal ministers, U.S. authorities and Boeing representatives in Washington, D.C., reported on by Canadian Aviator in our February 24 newsletter.
According to a March 27 news release by Procurement Canada, after consultation with Canada's closest allies, "…the government has determined that the P-8A Poseidon is the only currently available aircraft that meets all of the CMMA operational requirements, namely anti-submarine warfare and C4ISR." C4ISR is an acronym for Command, Control, Communications, Computers, Intelligence, Surveillance and Reconnaissance. The Boeing offering was chosen by, and is in service with, the U.S., the U.K., Australia, New Zealand (all 'five eyes' members), Norway and South Korea. Germany has also recently acquired Poseidons.
The news release stresses that the LoR does not commit Canada to purchasing the Poseidon, However, all indications are that this process will result in a sole-source contract with Boeing. This stands in stark contrast to the disqualification in 2021 of Boeing from the bid process to purchase replacements for the RCAF's fleet of CF-18 Hornets that eventually was awarded to Lockheed Martin for their F-35 Lightning aircraft. The disqualification of Boeing was due to a Procurement Canada policy of eliminating bid contenders who have launched a trade dispute with Canada, which Boeing has done against Bombardier's export to the U.S. of CSeries airliners.