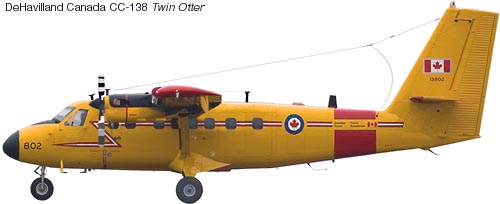 A House of Commons Committee has issued its report on the state of the RCAF and it doesn't paint a very encouraging picture.
Decades of political wrangling and procurement paralysis have led to a situation where almost all of the RCAF's different classes of aircraft are in need of replacement either immediately or within 15 years, which might sound like a long time but doesn't seem long enough if the recent procurement history is any indication.
The CF-18 replacement grabs most of the headlines but the committee report also lists the immediate or imminent replacement of the CP-140 Aurora, the CC-150 Polaris, the CC-138 Twin Otter, the CC-144 Challenger, the Ch-146 Griffon and the Snowbirds' CT-114 Tutor as being priorities.
In the meantime, the RCAF wants to modernize the existing aircraft to keep them reliable and relevent.
As for the CF-18, the committee identifies it as a priority and outlines the various arguments about the number of engines and compatibility of any new replacement with U.S. aircraft, which will be the F-35 and F-22.
In 2014, the government announced a life extension program for the CF-18s but the report says the work hasn't even been tendered yet. It might be another year before the scope of the work is set and the contracts are let.
The Click Here to view the entire report.