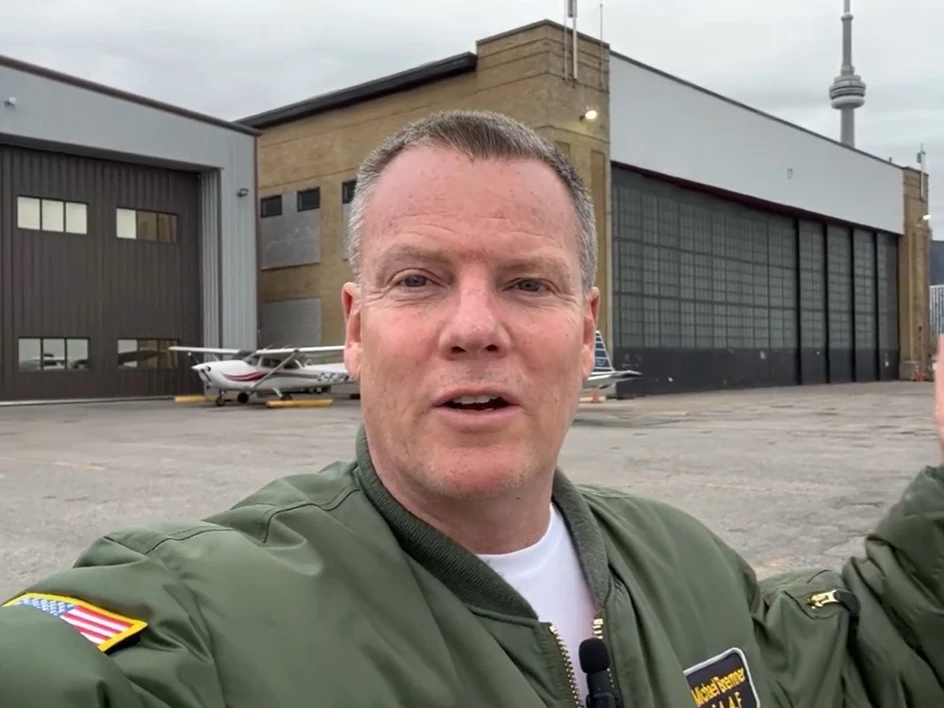 An organization known as the Elder Abuse Air Force (EAAF), formerly known as the Elder Abuse Awareness Flight, is planning a flight that will orbit Toronto's CN Tower 83 times on Saturday morning, November 12, beginning at 9 am. The objective, other than setting a world record for the most orbits of a free-standing structure, is to raise funds for the Alzheimer Society of Canada. Mike Bremner, a Toronto-born, U.S.-based corporate jet pilot, will conduct the flight in a Cessna 172. He will be joined for the final two orbits by three Harvard aircraft in formation from the Canadian Harvard Aircraft Association, estimated to be at about 1 pm.
"Harvard aircraft, used to train pilots in [the Second World War], are representative of the greatest generation," said Bremner. Corporate sponsors of the event include Home Instead and Stay At Home Nursing Niagara.
The event will be live-streamed on EAAF's Facebook page and will include real-time cockpit audio.