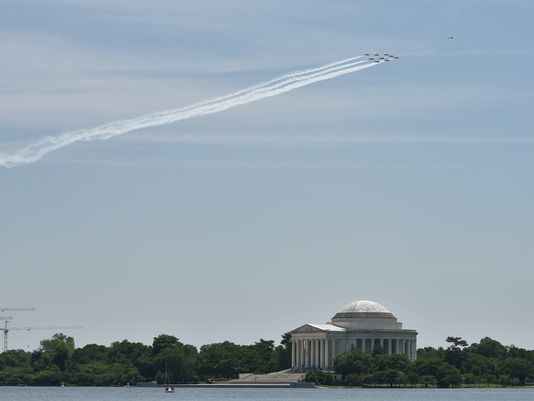 Canadian military jets flew through some of the most restricted airspace in the world last week as part of a goodwill visit to Washington, D.C.
The Snowbirds flew right over the highly protected government buildings that surround the Mall in downtown Washington. Under normal circumstances, aircraft flying that close to the White House, Capitol building and the Washington Monument would be blown out of the sky.
But even though the visit was tightly orchestrated and officially sanctioned by the highest levels of the U.S. government, they were limited to about 1,500 AGL for the two passes.
The flight was followed by a public showing at the Stephen Udvar Hazy hangar of the Smithsonian Institution at Dulles Airport.
The team is on the East Coast swing of its early summer tour and did a Memorial Day show in New York over the weekend.