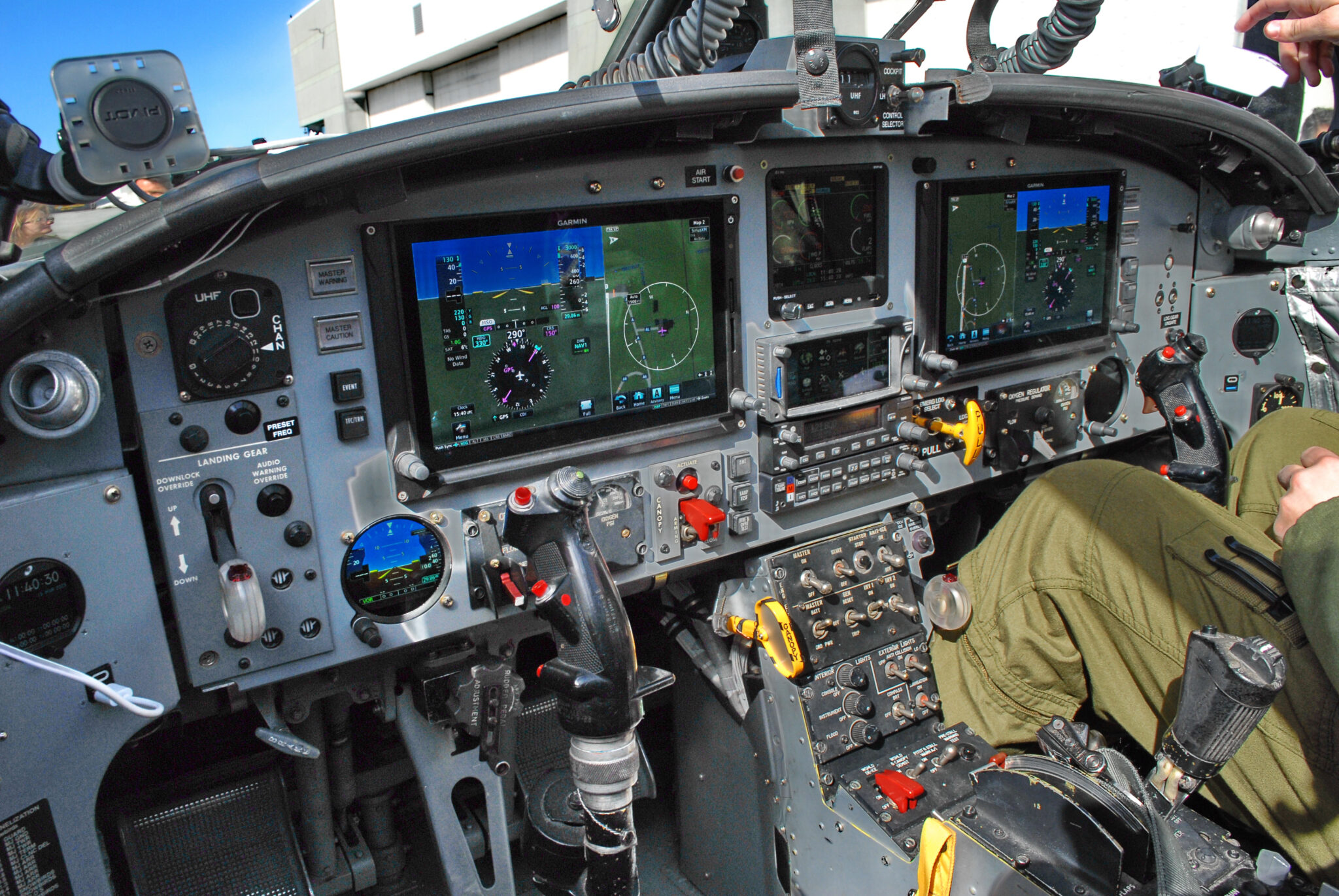 The RCAF's fleet of Canadair CT-114 Tutor aircraft, used by Canada's famed Snowbirds air demonstration team, will receive a major avionics upgrade from U.S.-based L3Harris. The work forms part of the federal government's CT-114 Tutor Life Extension (TLE) 2020+ Avionics Upgrade Program, designed to keep the Tutors flying until at least 2030. The redesign will include a suite of Garmin avionics.
"We are very proud of all the support we provide to the RCAF across many of its major fleets and this significant upgrade to Canada's famous Snowbirds fleet is no exception," L3Harris general manager for Canada Ugo Paniconi said in a press release.
The upgrade includes ADS-B In and Out capabilities, required to comply with North American airspace regulations. Additional features include a Traffic Awareness and Collision Avoidance System (TCAS), charging ports for iPads that provide Electronic Flight Bag (EFB) software, Cockpit Voice Recording (CVR) and Flight Data Recording (FDR) devices, among others. The equipment and systems will meet both military and civilian certification requirements.
A key step in the upgrade project was the successful completion in March of the flight test program at CFB Trenton in Ontario. "This is proof that we are well on our way to complete airworthiness certification and have the upgraded fleet ready for the 431 Air Demonstration Squadron," said Paniconi. Installation of the equipment will be done by IMP Aerospace at CFB Trenton.
L3Harris, in an earlier iteration of the company, was the original equipment manufacturer (OEM) of the Tutor's avionics when they were built in the 1960s.