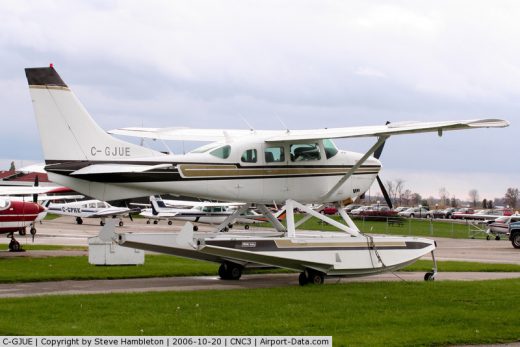 Paul Armstrong had some interesting choices to make as he prepared to land his Cessna 206 on amphibious floats at Toronto's Buttonville Airport last Saturday.
The experienced floatplane pilot had gear deployed on his right float and none on his left and both were stuck in that position.
Landing on either water or pavement was out of the question so he and Buttonville controllers and airport officials did what anyone would do: They called the fire department.
Armstrong needed a slippery surface to land on so the fire department soaked down a stretch of grass beside a runway and then it was up to the pilot.
It was probably the shortest STOL landing of Armstrong's flying career but the big single came to rest shiny side up.
"The floats had very superficial damage (keel rub strips need to be rebounded) and there was no airframe damage. We got the plane jacked up and got the gear extended and I taxied to maintenance," he told Canadian Aviator.
"As an aside, I was out on Sunday in a 185 amphib and the same controller was on. When I called up with for taxi instructions she asked me if I would prefer the "grass runway" (which doesn't actually exist at CYKZ) !"
A blown hydraulic seal caused the gear failure.