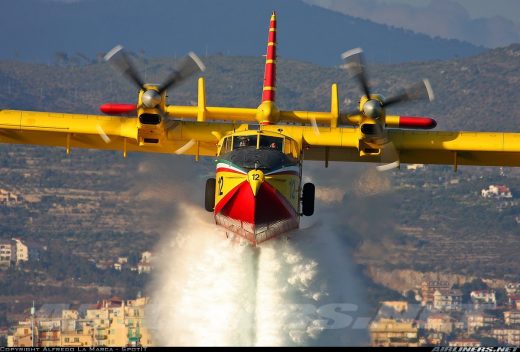 Viking Air has completed the acquisition of Bombardier's iconic line of amphibious water bomber designs.
The company announced Monday that it now holds the type certificates to the CL-215, CL-215T and CL-415 aircraft and all their variants.
"The completion of this acquisition is a significant milestone, and now allows us to fully engage with the operator group to understand their requirements," said David Curtis, President and Chief Executive Officer of Viking and Chairman of Longview Aviation Capital. "Aerial firefighting capability is becoming increasingly important, and with our leadership in supporting utility aircraft, we look forward to working with operators to ensure these vital aircraft remain ready to perform to their full potential protecting communities and critical infrastructure."
For now, Viking will concentrate on supporting the fleet of about 180 aircraft in service, mostly for government agencies, all over the world.
Curtis has said it will consider resuming production of the CL-415 if demand warrants it but it's not on the radar at the moment. Bombardier built its last one in 2015.
Viking is building a maintenance and support centre in Calgary that will employ about 40 people.