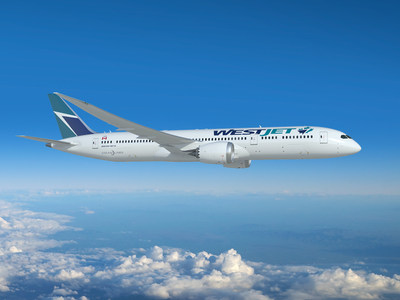 WestJet is poised to go head to head with Air Canada on lucrative international routes to Asia and Europe with the purchase of up to 20 Boeing 787-9 Dreamliner aircraft.
The company announced earlier this week it will get its first 10 Dreamliners in 2019 and 2021 and has an option to get 10 more by 2024.  It will enable the airline to get rid of the old Boeing 767s it acquired two years ago to handle its limited European and Hawaii service.
The Dreamliners will be able to fly non-stop from Canada to all of the high-revenue destinations Air Canada serves with its mix of Boeing 777 and 787 aircraft.
"This order represents an exciting new chapter in WestJet's history," said Gregg Saretsky, WestJet President and CEO. "We have carefully executed on our strategic plan, first launching WestJet Encore to connect smaller communities across Canada to our growing network followed by our successful venture into wide-body flying to Hawaii and London Gatwick. Now, with the most sophisticated commercial airliner available, we turn our attention to further growing our international presence and introducing even more travellers to our award-winning guest experience."
WestJet and Air Canada have both ordered Boeing 737 MAX jets for North American flights. WestJet will cycle its 737-600, 700 and 800 aircraft through an ultra low cost carrier it plans to start at the end of 2017.